The girl of ink and stars book
6.65
·
3,797 ratings
·
883 reviews
The Girl of Ink & Stars by Kiran Millwood Hargrave | Waterstones
Goodreads helps you keep track of books you want to read. Want to Read saving…. Want to Read Currently Reading Read. Other editions. Enlarge cover. Error rating book. Refresh and try again.
The Girl of Ink & Stars
Plugged In exists to shine a light on the world of popular entertainment while giving you and your family the essential tools you need to understand, navigate and impact the culture in which we live. Through reviews, articles and discussions, we want to spark intellectual thought, spiritual growth and a desire to follow the command of Colossians "See to it that no one takes you captive through hollow and deceptive philosophy, which depends on human tradition and the basic principles of this world rather than on Christ. Just today I was reading Psalm 37 and thinking about how your ministry provides ways to 'dwell in the land and enjoy safe pasture. Plugged In has become a significant compass for our family. All three of our kids are dedicated to their walk with Christ but they still encounter challenges.
WHY WE CARE
This a a nicely written, very interesting book by Kiran Hargrave. It centres around a young girl named Isabella who lives in a small village on the isolated island of Joya. Isabella must guide the party with an unfinished map through the mysterious uncharted Forgotten Territories to find her friend, before something else finds her first. Although it is slow to get into, and parts of the middle can drag a bit, The Girl of Ink and Stars is a very original story with simple but lovely characters and an interesting plot. There are also a lot more twists than I expected when I started reading and the ending is far from predictable, mainly because the focus of the story changes quite a lot. A massive thanks to all our users who participated in the recent survey we know they can be annoying. We're about to redesign and upgrade Writing.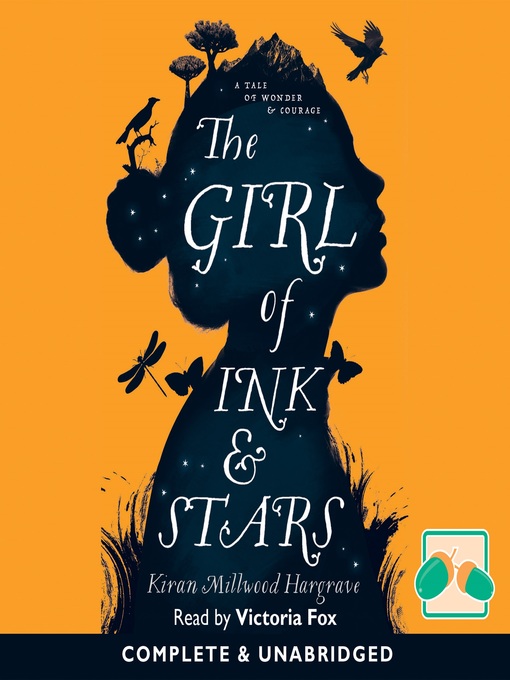 Waterstones Children's Book of the Month for April Isabella Riosse is the daughter of a cartographer who lives on the island of Joya; an isle both steeped in mythology and shrouded in mystery. For the last thirty years, a strict Governor has forbidden the island inhabitants from venturing beyond their small township. Isabella is fascinated with the ancient myths of Joya, which is said to have once floated freely over the seas. When her best friend Lupe runs away, disappearing into the forbidden forest, Isabella volunteers to bring her back.